24 hours after Arsenal send out their 'Running man' viral I made a parody featuring Wayne Rooney who was being chased by Chelsea.
The film gathered a quarter of a million hits in no time and received extensive coverage in the press and online.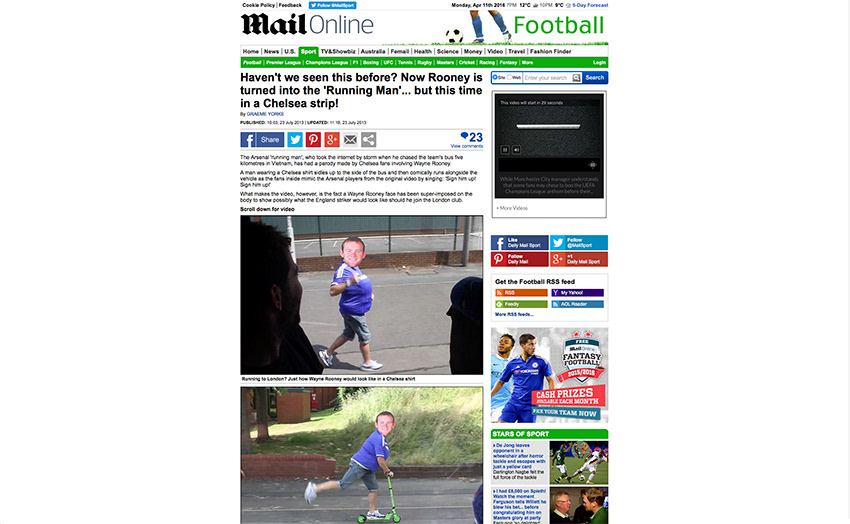 A selection of vines for Coral social team.
Joe Hart was caught on camera at the World Cup giving a ball boy grief.